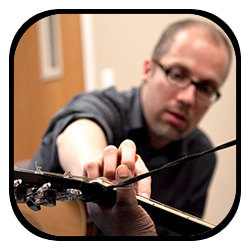 I am a Music Educator. Since 2012, I have taught music at the Thai-Chinese International School in Bangkok, Thailand. I currently teach 7th – 12th grade Wind Band, Percussion Ensemble, Audio Production, and Class Guitar & The History of Rock 'n' Roll. Highlights from my time at TCIS include leading 40 student musicians on a 9-day international tour to the Harrogate International Youth Festival in Harrogate, England in April 2015, and participating in the ISB Massed Band Festival every fall. Prior to moving to Thailand, I directed two 7th grade Steel Pan ensembles at KIPP Austin College Prep in Austin, Texas (2011 – 2012), as well as High School World Percussion, Guitar, Recording Arts, and Drama at East Mountain High School in Sandia Park, New Mexico (2006 – 2008). Under my direction, the EMHS World Percussion ensemble traveled three years in a row to attend the Percussive Arts Society International Convention (PASIC). I hold a Bachelors in Instrumental Music Education from Troy University (2006), and a Masters in Music and Human Learning from the University of Texas at Austin (2012). I am currently certified to teach music in the states of Texas and Alabama.
I am a Songwriter. After winning the John Lennon Songwriting Competition for the state of Alabama in 2006, I began to pursue songwriting more seriously as both a hobby and a profession. I moved to Nashville, Tennessee, in 2009 to work with Shay Watson and Joe Nash of Watson & Nash, which helped me hone my songwriting and audio production skills. I co-wrote "Falling into You" for recording artist Kristine Rommel. In addition to writing with other musicians, I regularly write, record, and perform my own music. My first EP, "Table for Two", was released in May 2011, and my first full-length Album, "Phases", was released in May 2013. Both are available through my website and Bandcamp.com. I am a member of BMI, and my creative works are registered through BMI. I teach Songwriting in my current post at TCIS, and use it as a tool to develop creativity and teach language to non-native English speakers.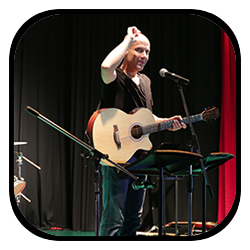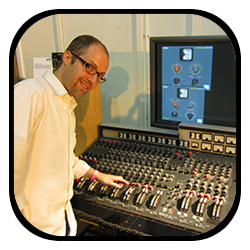 I am an Audio Engineer. I have audio engineering credits on Watson and Nash's debut album "Mile Markers" and Barry Russo's album "Back to Life". I also helped to co-write and produce Kristine Rommel's hit song "Falling into You" from her album Choose to Fly. I work primarily in Logic Pro, though I have extensive experience in ProTools from my time in Nashville. Over the past 10 years, I have worked with dozens of professional and student musicians to assist with both studio and live recording needs. In March 2012, I traveled to London to attend a lecture by Brian Kehew and Kevin Ryan, authors of Recording the Beatles, inside legendary Studio 2 at Abbey Road Studios. I am a member of the Audio Engineering Society. I currently teach an Audio Productions course at TCIS.
I am a Composer and Arranger. I had the great fortune of learning the art of arranging with Alfred Music Publishing's Ralph Ford and composing with Carl Vollrath during my time at Troy University. I have created numerous compositions and arrangements for beginning and intermediate percussion ensemble, steel pan ensemble, drum line, guitar ensemble, and wind band. My proficiency in composing and arranging gives me a powerful and unique tool to differentiate instruction for a wide range of ability levels in my ensembles. In my current position at TCIS, I create new arrangements weekly for my ensembles to perform at our all-school Monday morning meetings.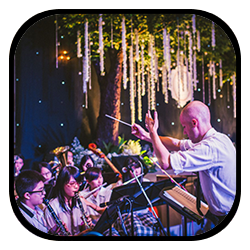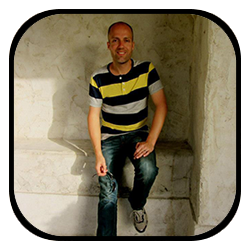 Apart from my professional life, I enjoy long-distance running, technology, traveling, cooking, learning Thai and Portuguese, and watching NCAA football and NHL hockey. I was born in Omaha, Nebraska, and grew up in a military family, moving through 9 different schools between Kindergarden and 12th grade. I have lived in 9 different states and two different countries in my lifetime. I went to high school in Rochester Hills, Michigan, which I still call home.